The Augmented Reality Agency
of choice by all virtual
pioneers of the Metaverse.
Want to host a Metaverse Event?
We are your Virtual Reality Agency.
We help your brand boldly go where no Ad has gone before. We take great pride (and joy) in helping you create, develop and deploy AR campaign strategies that achieve real, tangible user engagement and ultimately, results. An ideal. brand experience.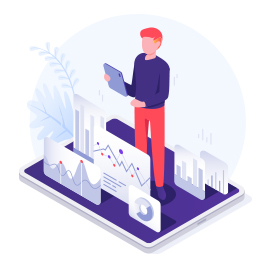 We partner with local experiential marketing thought leaders for events in real life. At a venue or walking down the street, be there.
All real-and-virtual combined environments and human-machine interactions generated by computer technology and wearables. E.g. It includes representative forms such as augmented reality, mixed reality and virtual reality and the areas interpolated among them.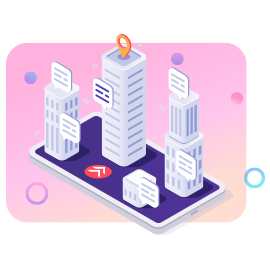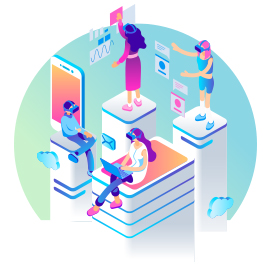 Have your in-person activation interact with digital visualization and communication anywhere by bringing the virtual into the physical. Our virtual and augmented reality agency creates a multi touch experience wherever your audience is.
At your event I scan a live painting which now moves once seen through my phone. I share it on Snap and send it to a friend who attends virtually from the comfort of their own home.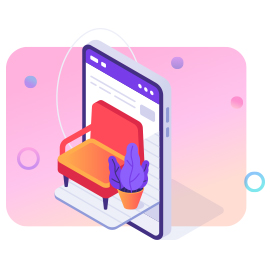 Reach the whole world in the Metaverse. No longer are your digital marketing efforts limited to geographical location. Create a themed custom world where anyone can interact, engage and even transact with your brand.

















The
ideal

solutions for modern challenges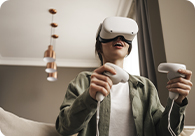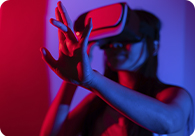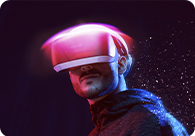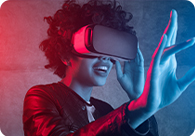 Who, what, when, where, why?
ideal. is headquartered in Miami, FL. We started off with graphic designs, websites, some SEO and became the go to agency for digital marketing down here in the sand. Our founders (being nerds) have been in VR smashing robots, breaking code, flying starships, creating worlds for a couple of years. We teamed up with some of the top event agencies (cool kids) to create not only some pretty cool IRL events but VR experiences. Caffeine and Visine fueled galaxy brains ready to make some cool sh*t.
What kind of applications do you develop?
Our virtual reality agency develops content for marketing, promotion and events. From our augmented reality side we develop visualization, AR-filters and much more.
For what platforms do you develop?
Everything but for the Metaverse and XR right now we thrive in Meta, Microsoft, Snapar, Oculus, Unreal, Unity, AltSpaceVR, Horizon, Decentraland, The sand box
What makes you different from other creative agencies?
Obsessively pursuing innovation with high tolerance to motion sickness and borderline insomnia. There is no work life balance when your life is your work. We doubt Tesla and da Vinci had any PTO.
What experience do you have?
The same experience Armstrong had as a moon man. Polo? Columbus? Boone? Cook? Earhart?
Hold fast. Stay true. And, buckle up Dorthy. This ain't Kansas. JK please check out some of our clients here. We also use our blog to showcase our portfolio a little more in depth. Space wasn't the final frontier. The Metaverse has no horizon and we create it as we will, forever evolving. If your idea is so nuts that you think we cannot do it, that is the call we want. If it is something simple to show your staff. We can help too.
Does your VR Agency work for international clients?
Yes. We can meet in the Metaverse and we don't sleep much.
What kind of services do you offer?
Everything. No, seriously. We offer custom AR solutions and that includes everything from strategy, ideation, design and UX to build of the experience, QA and data reporting. You can use all of our services or just some of them. Want a painting in Wynwood for Art Walk that scans to a motion filter on Snapchat with a link to a virtual, custom made branded island in VR? Where can you see virtual products with in-app purchases or links to your website? All with some attribution tracking to measure your reach? Maybe something simple like Metaverse advertising? A QR code on your table with a SnapAR motion lens? Corporate Metaverse event in VR where some of the old guard can attend on their phone or laptop?
We got you.
I already have a creative agency, can I still work with you?
Yes. Send us the concept and we will bring it to life. We love working with other people.
What types of campaigns can you help build?
We can create AR experiences that can be published on multiple platforms: in an app (your app, our app, a new app that we create), on the web (no app required), on social media and even on a wearable device. Even In Real Life. Ew.
What does it cost?
We have the web and search down to a science. But, this is the wild wild west of the internet. All of our solutions are 100% custom and no two are ever alike. Bespoke AF. Most of this has not been done before. Every project is different, and pricing will depend on your specific requirements and the complexity of the project. If you're interested in working with ideal., contact us to discuss your objectives and we can provide a quote. To save us both some time we haven't heard of an idea that is less than $10,000 USD.